NOUVEL ALBUM 
THE DALLAS LP

OUT OCT 23 2023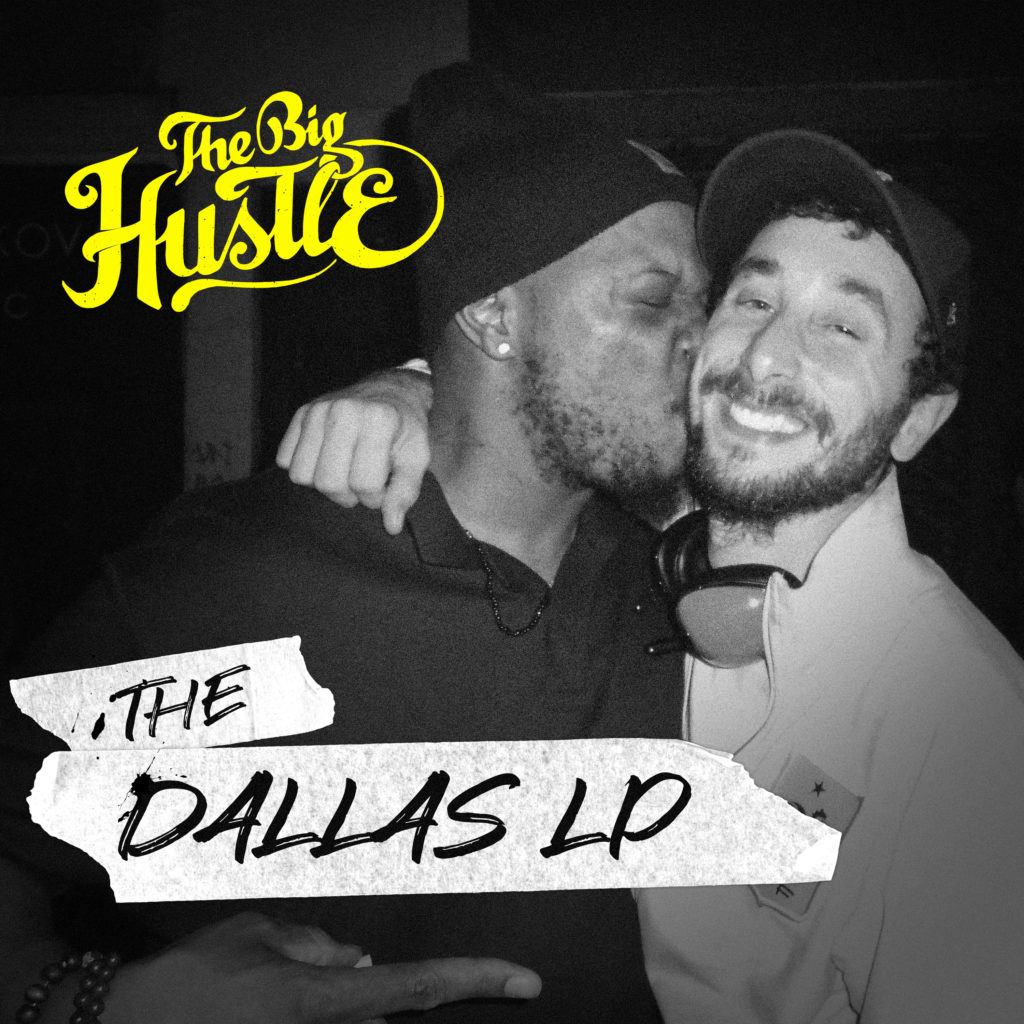 The Big Hustle est un groupe parisien formé en 2014 influencé par le funk et le jazz électrique de ces 10 dernieres années (Snarky Puppy, Soulive, Lettuce, Electro Deluxe). Avec sa section cuivre puissante et précise, une rythmique funky et rock 'n' roll à la fois et la présence de percussions dans le groupe, la musique de The Big Hustle possède une palette de couleurs extrêmement large, vaste et variée passant d'ambiances calmes à des passages de furies sonores et également des moments dance floor. Le tout restant toujours dans l'esprit groove et funky.
Les membres de The Big Hustle ont notamment collaboré ou joué avec des artistes talentueux de la scène jazz/soul/funk/hip hop française actuelle (Nina Attal, Manu Dibango, Malted Milk, Charles Pasi, Juan Rozoff, Electro Deluxe, Beat Assailant)
Depuis ses débuts the Big Hustle s'est produit sur de nombreuses scènes parisiennes (Divan du monde, Caveau des oubliettes,  Zèbre de Belleville) et les jazz clubs de la capitale, notamment le duc des lombards et le sunset et également les festivals notamment à Jazz sous les pommiers.
Le premier album intitulé Worlwide est publié en 2016. On y retrouve la musique instrumentale du groupe mais aussi des morceaux chantés avec des artistes invités (Nina Attal, Beat Assailant, Melissa McMillan, Jo Champ)
Deux EP 4 titres sont parus chez Betino's records. Afrorever en octobre 2017 et Time Traveler en juin 2018.
Le 2ème album intitulé Live Large sort le 28 septembre 2018. 11 nouveaux titres avec de nombreux guests prestigieux (Shaun Martin, Mike « Maz » Maher, Raashan Ahmad, Cheick Tidiane Seck, Kohndo, Julie Erikssen …
En 2019 The Big Hustle publie un album composé entièrement de reprises : Wish I wrote dat (George Duke, Morricone, Justin Timberlake, Funky Knuckles, Michael Franks, Tatsuro Yamashita, Serge Gainsbourg, Jaco Pastorius …) 
2020 voit la sortie d'une version remix du 1er LP Worldwide. Chaque titre de l'album est revu et remixé pour leur donner un nouvel écho.
En 2021 parait chez Betino's records le 3e album du groupe : For Life. Un retour aux sources plus centré sur le noyau dur du groupe. Quelques guests sont à noter tout de même (Mary Sané, Baptiste Herbin, Gérôme Gallo, Bob Lanzetti, Fred Dupont …)
2023 marque la sortie de the Dallas LP, projet grandiose réunissant les plus grands musiciens de Dallas TX de ces 20 dernières années (Mark Lettieri, Shaun Martin, RC Williams Jr, Cleon Edwards, TaRon Lockett, Bobby Sparks, Bernard Wright ….)
---
The Big Hustle is a parisian band who has funk and electric jazz from the last decade as his main influences (Snarky puppy, Soulive, Lettuce).
With a powerful and tight horn section, a rock and funky rhythm section with percussions added to it, the Big Hustle's music has a very large variety of sound landscapes, from quiet and groovy moods to moments of furious soundblasts. Still, the music never loses the groove and always stays close to the funk.
Every member of the band is dedicated to music and work with a lot of talented musicians in Paris. They collaborated with Nina Attal, Manu Dibango, Malted Milk, Charles Pasi, Juan Rozoff, Electro Deluxe, Beat Assailant among others.
Since they started in 2014, the Big Hustle performed in many venues in Paris (duc des lombards, sunset) and released an EP in may 2014. The fist LP entitled Worlwide is available in march 2016. The album features the instrumental music of the band and few songs performed by guests (Nina Attal, Melissa McMillan, Beat Assailant)
Two 4 tracks EP have been published on Betino's records. Afrorever (october 2017), and Time Traveler (june 2018).
The 2nd LP Live Large is released september 2018. Contains 11 new tracks featuring prestigious guests (Shaun Martin, Mike « Maz » Maher, Raashan Ahmad, Cheick Tidiane Seck, Kohndo, Julie Erikssen …) 
In 2019 The Big Hustle releases a new LP entirely made of covers : Wish I wrote dat (George Duke, Morricone, Justin Timberlake, Funky Knuckles, Michael Franks, Tatsuro Yamashita, Serge Gainsbourg, Jaco Pastorius …) 
2020 was the year of the release of a remix version 1st LP Worldwide. Each track of the album is revisited to push them in new directions.
In 2021 the band publishes his 3rd LP For Life on Betino's records. This records marks a return to the core of the band with a collective creative process. A few incredible guests can be noted though (Baptiste Herbin, Mary Sané, Fred Dupont, Bob Lanzetti …)
2023 is the release of The Dallas LP, featuring an all star cast of Dallas TX musicians (Mark Lettieri, Shaun Martin, RC Williams Jr, Cleon Edwards, TaRon Lockett, Bobby Sparks, Bernard Wright ….)